Truck Accident Lawyers in High Point
Trucks are currently clogging highways and creating bottlenecks all over the U.S. This increase in commercial truck traffic is due to the recent spike in online shopping and disruptions to global supply chains. More trucks on the road means more truck accidents. In a collision with a fully loaded, 80,000 lb. 18-wheeler, occupants of a passenger vehicle may suffer serious or fatal injuries.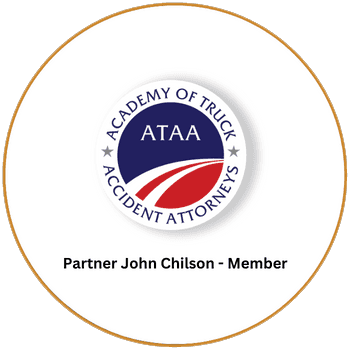 What Are the Recent Statistics on Truck Accidents?
In a recent year in the U.S., more than 5,000 large trucks were involved in fatal crashes, as stated by the Federal Motor Carrier Safety Administration (FMCSA).
68% of people killed in large truck crashes in 2020 were occupants of cars and passenger vehicles, according to the Insurance Institute for Highway Safety (IIHS).
16% of the people who died were motorcyclists, bicyclists, or pedestrians.
Truck accident fatalities increased by 28% from 2009.
97% of people killed in two-vehicle crashes involving a passenger vehicle and a large truck were occupants of the passenger vehicles.
Large truck crashes were responsible for 10% of all traffic fatalities.
How Do Truck Accidents Occur?
Crashes involving large commercial trucks can occur in different ways.
Common types of truck accidents include:
Rollovers: Big rigs are more prone to roll over than smaller passenger vehicles. Improper loading of cargo can cause instability. Speeding, reckless driving, misjudging curves, under-inflated tires, and brake failure can cause the driver to lose control of the vehicle and lead to a rollover. Truck rollovers can block several lanes of a highway, leading to multi-vehicle pileups.
Jackknifing: This occurs when the trailer swings out from the cab, so it resembles the angle of a folding pocket knife. It can happen when a driver is traveling too fast for conditions, taking a turn too quickly, or braking improperly. Like a rollover, a jackknifed truck can block lanes of traffic, causing other vehicles to crash.
T-bone collisions: This type of crash can occur when a driver runs a red light, or a stop sign and hits another vehicle traveling through an intersection with the right of way. Side impact accidents are particularly dangerous for the occupant sitting on the side that is hit. T-bone crashes become significantly more serious when a commercial truck is involved.
Underrides: Semi tractor-trailers have much higher ground clearance than passenger vehicles. Rear and side underride accidents can occur when a much smaller vehicle slides under the trailer of a big rig. This can shear off the roof of the vehicle or crush the passenger compartment, causing catastrophic or fatal injuries.
Rear-end collisions: This type of crash may qualify as a fender bender if it involves two passenger vehicles in slow-moving traffic. When a large commercial truck weighing 80,000 lbs. rear-ends a 4,000 lb. passenger car, it can have catastrophic consequences for the people in the smaller vehicle. Truckers may rear-end other vehicles because of faulty brakes, fatigued driving, distracted driving, or for other reasons.
Who Is Liable for Truck Accidents?
There may be several potentially liable parties in a truck accident case. These may include the truck driver, the trucking company, a third-party company responsible for maintenance and repair of the vehicle, a company responsible for properly loading the cargo, or a defective parts manufacturer.
Our High Point truck accident attorneys at Comerford Chilson & Moser can thoroughly investigate your accident to determine fault and liability and secure evidence to support your claim.
If you have been seriously injured in a collision with a large commercial truck, call us at (336) 568-8779 toschedule a free consultation. We work on a contingency fee basis – you pay us no fees until we recover compensation for you.
Verdicts
& Settlements
Our Team Approach Adds Value
$18.5 Million

Pediatric Burns

$9,850,000 Settlement

Commercial Vehicle Wreck Resulting in Death

$7 million

Planes Collide
Our Reputation Speaks For Itself
"During our first meeting, he assured me that he would take this anxiety and responsibility from me. Emotionally, I felt a deep sense of relief that stayed with me during the months he was working for me."
- Roberta T.
Contact Our Firm
YOUR SOLUTION BEGINS WITH A FREE CONSULTATION