Truck Accident Lawyers in Greensboro
Truck accidents can be deadly for people in cars, pickup trucks, or SUVs. When a semi tractor-trailer weighing 80,000 lbs. or more collides with a 4,000 lb. passenger vehicle, occupants of the passenger vehicle can suffer catastrophic or fatal injuries. If you have been hurt or lost a loved one in a crash involving a large commercial truck, your best chance of recovering full compensation is to have an experienced truck accident attorney handle your claim.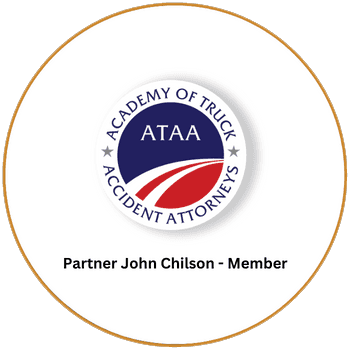 How Do Truck Accidents Happen?
Different factors can contribute to truck accidents, and many involve negligence on the part of the truck driver or trucking company.
Common causes include:
Speeding: Truck drivers operate on tight time schedules and may travel too fast for conditions. Speeding is dangerous in any vehicle, but even more so in big rigs. Speeding can cause the driver to lose control of the truck and make it even more difficult to stop in an emergency.
Distracted driving: Long-haul truckers are on the road for many hours at a time. They may be tempted to text, talk on the phone, check social media, eat, drink, play games, or engage in other forms of driver distraction.
Aggressive driving: Because of their long stretches behind the wheel, truck drivers may be prone to aggressive driving behavior. This may include tailgating, unsafe lane changes, and failing to yield the right-of-way to other drivers.
Fatigued driving: Federal Motor Carrier Safety Administration (FMCSA) hour of service regulations are in place to help prevent fatigued driving. Commercial drivers are limited in the number of hours they can drive in a day without a substantial rest break and the number of hours they can drive in a week. When these regulations are violated, it puts others on the road at risk.
Truck brake failure: This is a leading cause of truck accidents. Negligent trucking companies or third-party maintenance companies that fail to properly inspect, maintain, and repair truck brake systems can cause serious injuries.
Driving under the influence of drugs: Trucking companies should routinely administer drug tests to their drivers. However, drug use among truckers is not uncommon, according to a recent study. Based on questionnaires, researchers found that 21.3% of truck drivers surveyed used amphetamines, and overall drug consumption was at 27.6%.
Who Is Liable for Truck Accidents?
Truck accidents are complex cases involving state and federal regulations and multiple potentially liable parties.
Responsible parties for truck accident injuries may include:
Truck driver whose negligent driving behavior caused the accident
Trucking company that employed a negligent trucker, failed to maintain its vehicles, pressured drivers into hours of service violations, etc.
Vehicle maintenance company responsible for faulty maintenance or repairs
Distribution company that improperly loaded or secured cargo
Manufacturer responsible for defective parts that malfunctioned and caused a crash
Schedule Your Consultation Today
Our Greensboro truck accident attorneys at Comerford Chilson & Moser can thoroughly investigate your accident to determine fault and liability. We can secure evidence to support your claim, assess the full extent of your damages, and fight effectively for the compensation you deserve.
If you have been injured or lost a loved one in a crash involving a large commercial truck, contact us todayat (336) 568-8779 to find out how we can help.
Verdicts
& Settlements
Our Team Approach Adds Value
$18.5 Million

Pediatric Burns

$9,850,000 Settlement

Commercial Vehicle Wreck Resulting in Death

$7 million

Planes Collide
Our Reputation Speaks For Itself
"During our first meeting, he assured me that he would take this anxiety and responsibility from me. Emotionally, I felt a deep sense of relief that stayed with me during the months he was working for me."
- Roberta T.
Contact Our Firm
YOUR SOLUTION BEGINS WITH A FREE CONSULTATION